About Kabo Creative
Website & Design Agency
Who are Kabo?
A wife and wife team taking on the (digital) world
Back in 2017 Jo and Penni Pickering started up their dream creative agency, Kabo Creative, offering website design, graphic design and related services.
Following a solid launch, Kabo's first year included branding projects and website development for businesses in the UK and Europe ranging across industries including recruitment, mortgage brokers, industrial design specialists and tech SaaS products.
Kabo Creative continues to grow from strength to strength using Penni's marketing expertise and Jo's artistic flair to help clients build strong brands, optimised websites and make their mark online.
Who are you?
A business owner or marketer in need of reliable digital help
Are you a business owner who wants somebody to break down what you actually need in a new website and why? Somebody who can make recommendations, price them and explain the reasons.
Or perhaps you are a marketer in search of a designer who is easy to work with. One who makes projects smooth and pain free.
That's where Kabo comes in. Kabo Creative is growing by being helpful and honest. We quote with explanation, we rule ourselves out if we aren't the right fit and we always go out of our way to be helpful. We have a 100% client retention rate, and we are working hard to keep it that way.
If you need a new website, assistance with an existing website, branding, print or digital design services; we'd love to be your agency. Ask us for a no obligation quote and we'll show you how helpful we can be.
"Kabo did a great job on our new website, and refreshing our logo and branding.
They really know their stuff and we are beginning to see increased web site traffic and resulting clients already. I can highly recommend them to anyone looking for a cutting edge design agency."
Sara Partridge
VA Mortgages
Who's behind Kabo?
A technical marketer and a digital artist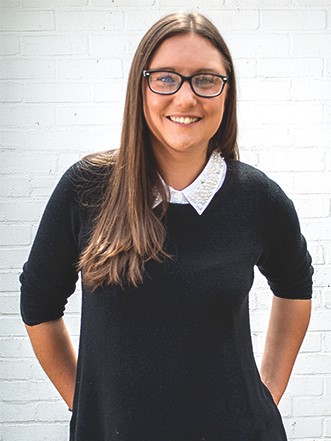 Marketing & Tech
Prior to Kabo Creative, Penni worked as a B2B marketing manager across industries from industrial components to software. Always a little on the geeky side, she taught herself to code and immersed herself in the world of WordPress.
Designing websites as a CIM qualified marketer, her designs are conversion focused. It's all about the target market and creating a website that will lead a visitor from interest through to enquiry.
Penni is the brains behind Kabo's SEO and content strategies, website development and all things marketing. She's published on leading websites such as SmartInsights and Caldera Forms, and has spoken on the topic of driving website traffic for lead generation at Hubud, Dojo Coworking and WordPress Cambridge.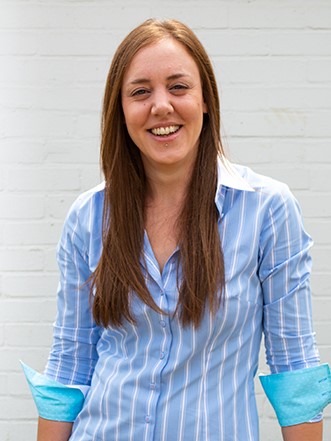 Artist & Creative
Jo is a creative with the flair of an artist, but the practicality of a manager. Having spent a decade in management she understands people, processes and the bottom line.
Jo explored digital mediums to create immersive installation pieces at University while designing logos, print and digital designs for Kabo Creative. Now established as Kabo's full time designer, having achieved a First Class BA in Fine Art, Jo creates brands and collateral which stand out and fit in to a market just the right amount.
Jo is the artist behind Kabo's website, branding, digital and print design projects. Jo has recently exhibited her digital installations at The Old Truman Gallery in London and venues across Northamptonshire. Her branding projects are used by clients in the UK, Europe and Indonesia.
Where are Kabo going?
Bringing together a network of specialist high achievers
Kabo isn't growing in to the 'old' agency format. As an ex-marketing manager, Penni knows too well what it's like to be handed off to one account manager, then another when they leave six months in to the contract. Marketing needs consistency and a strong understanding of your brand, customers and market.
Kabo Creative is a two-woman team. If you work with us, you'll be speaking directly with the designer/marketer/developer. When you need additional services, we'll bring in experts we trust for relationships that last.
Our first partner, Dominic Bennetts of Carabiner IT, is a shining example. He's the master of all things business email. We trust him, use him ourselves and he's our go-to expert for all of our clients.
Have a project?
Let's work together