How to design free social media cover images
My customers often ask me how they can design their own images for their business social media profiles. As their new website launches they often feel the time is right to start experimenting with social media. If you aren't in the marketing or design industry, creating a professional cover image for your profiles can be daunting.
If social networks are a new experiment for your business and you aren't ready to pay a designer to create images for you, there are some brilliant free tools online to get you started. In less than 30 minutes you can create high quality branded images to give your business social media profiles that professional feel.
This step-by-step guide to create your own free social media cover images will show you how to:
What is a social media cover image?
When you first set up a new social media profile for your business, you'll see large areas at the top of each page waiting for your brand image. Sometimes called a cover photo, all of the main social networks have a clear space for you to show off your brand with a large hero image. For example, here's Kabo's cover image on Facebook.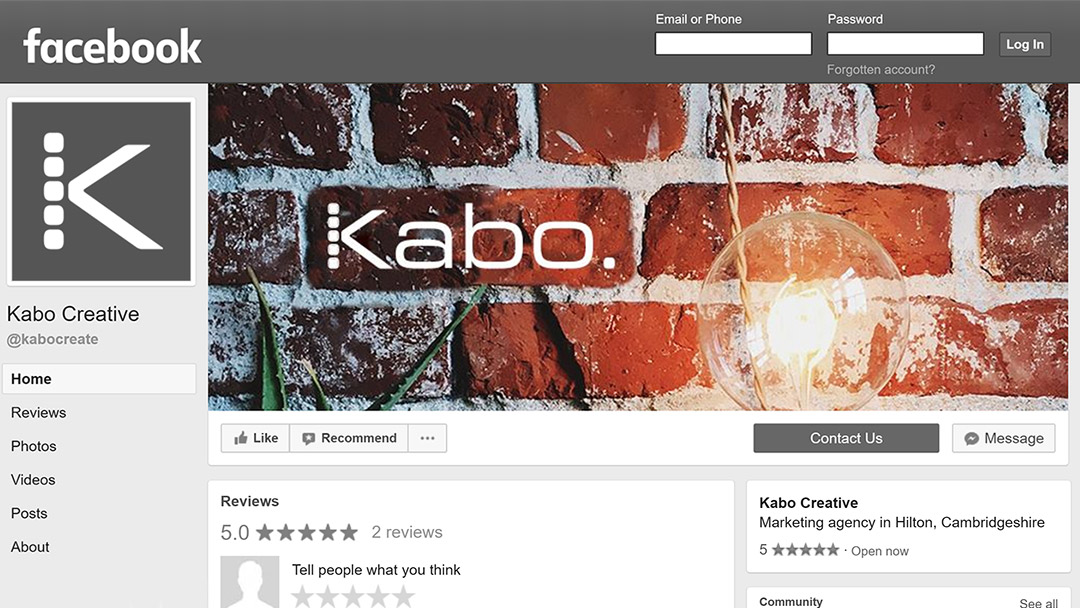 Your cover image is an opportunity to immediately appeal to your target audience. If you are a plasterer, you might show off a particularly impressive project you have carried out.
Florists are likely to show impressive floral displays, while an independent shop would probably want a photo of the front of their store.
If you aren't the kind of business that has an obvious image like this, or your photography budget doesn't yet exist, don't panic. Stock imagery can be used, as shown in Kabo's cover image, to create a message that still hooks potential customers. Service businesses are most likely to need this kind of approach.
Canva: your new social media design tool
As a graphic design agency, Kabo uses the Adobe suite to create images, logos, icons and the like. When my customers asked me to suggest a tool for them to use, I immediately knew Adobe wasn't going to cut it. Whilst it is a brilliant selection of tools, the learning curve is steep and the price is not low.
After a little research it was clear that Canva is a much loved product with a brilliant free offering. Like most freemium software products, they offer their product for free with paid options if you'd like more functionality. Don't be too wary of this model.
The idea behind freemium software is to get potential customers to try their product, which you are willing to do as it costs you nothing. Some people will happily use the free version and nothing more, but they might mention it to a friend. Some of the users will progress over time, need more functionality, and be happy to pay to upgrade for a tool they now know how to use and like.
Finding free images to use for social media
From cover images, to your standard posts, social media is image intensive. If you aren't yet ready to sign up to a paid subscription service, royalty free stock images can be the way to go. Paid or free, stock images can range between awful and incredible.
Avoid the weird, cheesy and awkward. Staring straight at the camera, abnormally large smiles and working on a laptop in weird settings (who stands in a field, holds their laptop, and works?!) feels unnatural and it will kill any authenticity your brand is trying to achieve.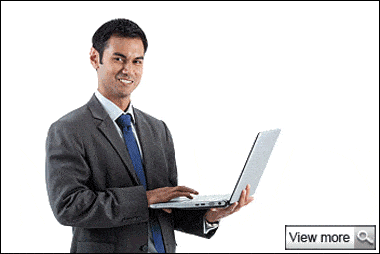 When using free stock image sites, make sure you understand the rules first. Read the notices to check if the image is free for commercial usage, and if attribution is required. Breaking these rules is not only unfair to the artist who spent time creating the image, it can also result in legal action. This article on Hootsuite contains some useful information on image copyright rules if you need to brush up on this further.
Our favourite sites that often contain attribution free, quality stock images:
Cover image sizes for Facebook, Twitter and LinkedIn
Do a quick google search and you can find endless articles, infographics and blogs about the current social media image sizes. The top social networks are continuously evolving to keep up with the latest trends in device sizes, such as keeping up with the latest mobiles, the growing and shrinking screen sizes of tablets and the increase of high resolution screens.
Inevitably this means any guide to image sizes is only good until the next update. If you'd like to check a reliable source, the team at SproutSocial do a great job at keeping their social media image guide up to date.
However, unless you are a graphic designer, I doubt you want to keep up to date with every social network tweak. Hence recommending Canva. Helpfully they supply automatic sizes for the most popular social network cover image sizes, allowing you to choose a template, drop in your images, and you are done. Simple.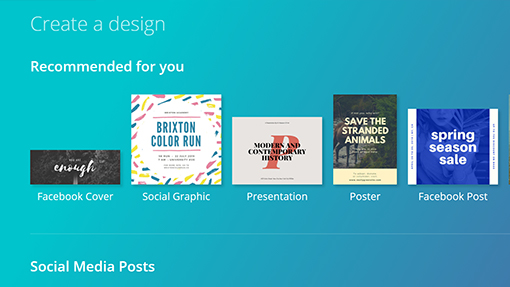 If any of the social media platforms you are creating a cover image for are not listed in Canva's template library, you can create a custom template size using the correct pixel dimension. Go and take a look at the infographic recommended above, or the help section of that particular social network, for the correct pixel dimensions.
Bear in mind that your image needs to look great on a horizontal screen (e.g. a laptop) and a vertical screen (e.g. a phone). Welcome to the headache of responsive screen design! Be prepared for your image to be cropped both horizontally and vertically, depending on the device you view them on.
Using Kabo's profile as an example: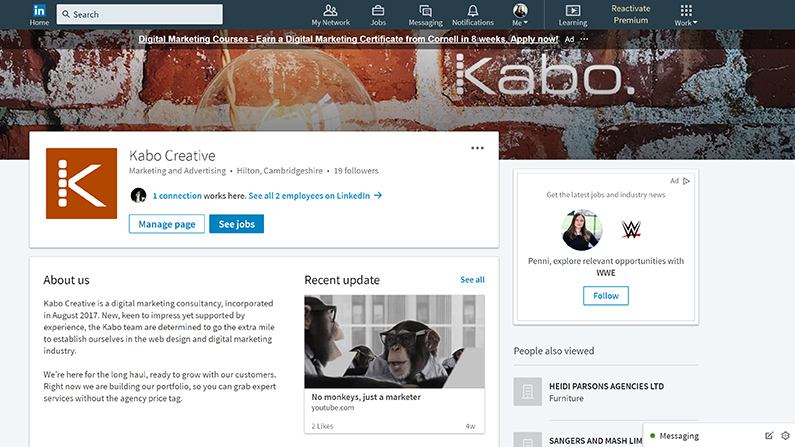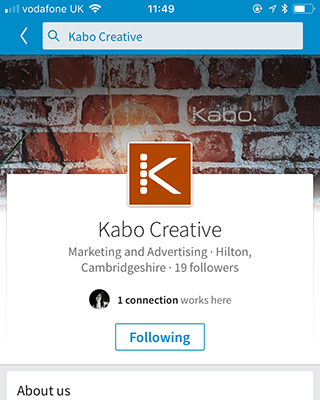 If you choose to add a logo or text, make sure none of it is cropped out when viewed on a mobile.
Step-by-step guide to creating your own social media cover images
Ready to create your cover images for your business social media profiles? Follow these steps and you'll be done in 30 minutes.
For this example we've used Facebook to show the steps. It can be repeated for any other social media platform.
Step 1: Choose your template
Create an account with Canva, choose a category (in this example we've chosen small business) and sign up using email or your Google profile.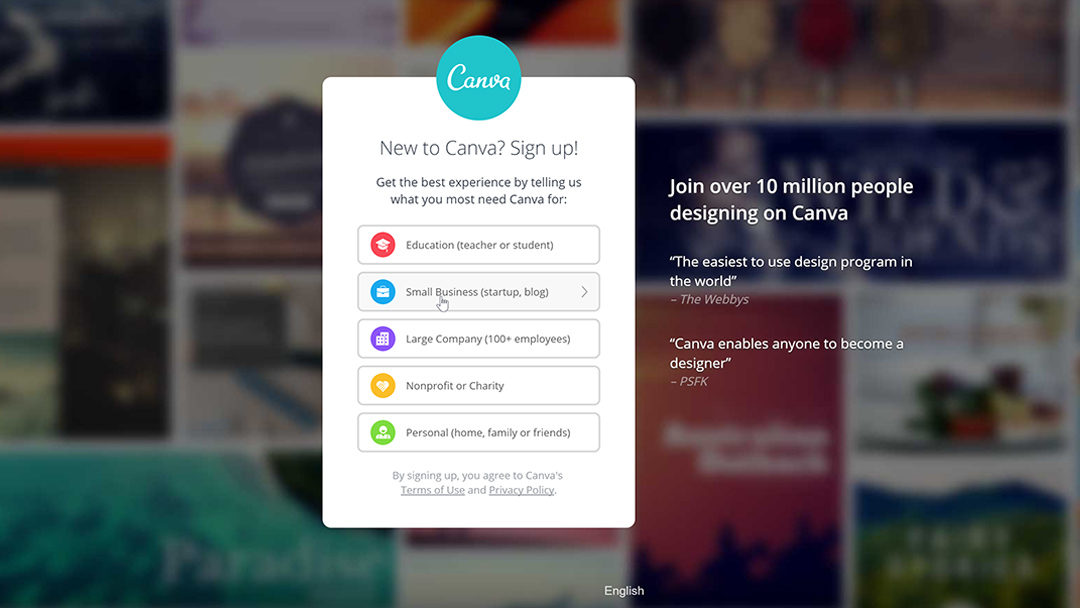 Choose the Facebook Cover template. If you can't see it as a recommended design you can use the 'Find templates' option in the left hand menu to search.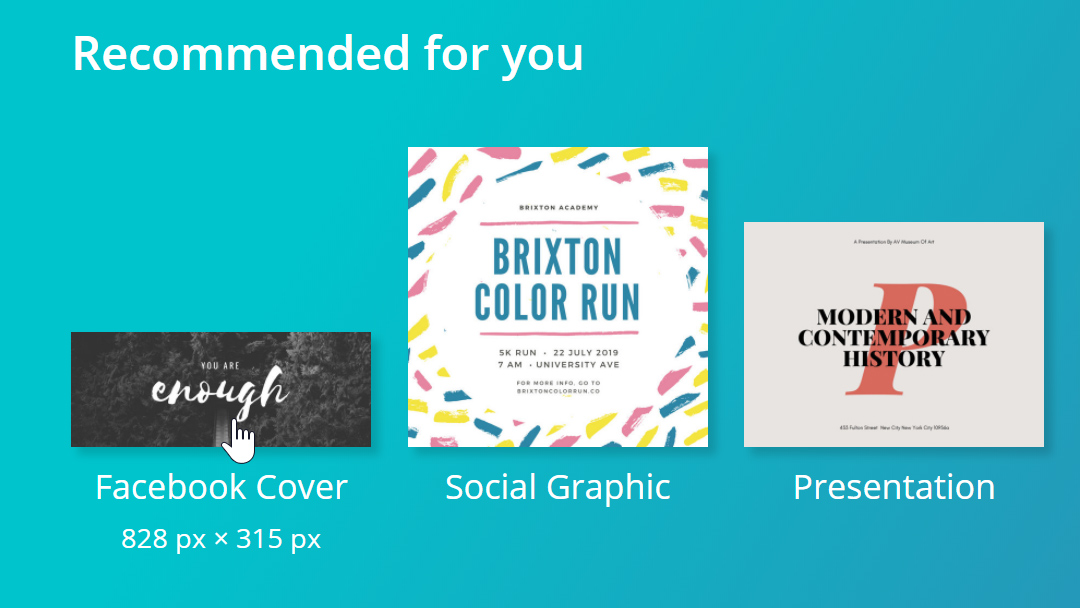 Step 2: Find your background image
Canva have various free and paid photos available within their platform, or you can upload your own image. For this example, we'll create a travel themed image as if the business was a travel brand.
I used Pexels to search for travel images.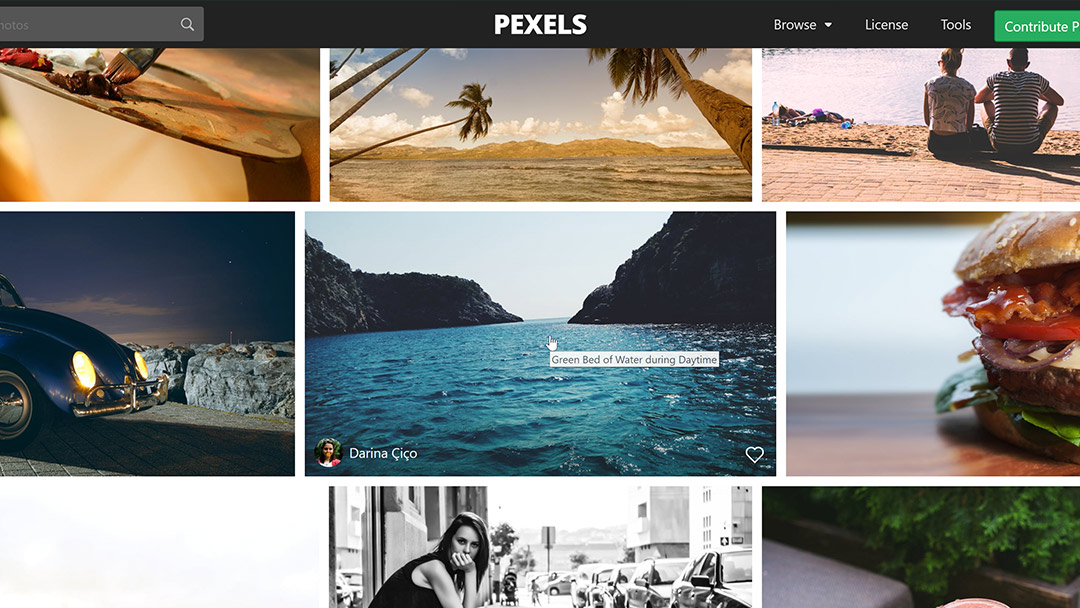 Next I've uploaded the free stock image and my logo using the upload tool on the right hand menu.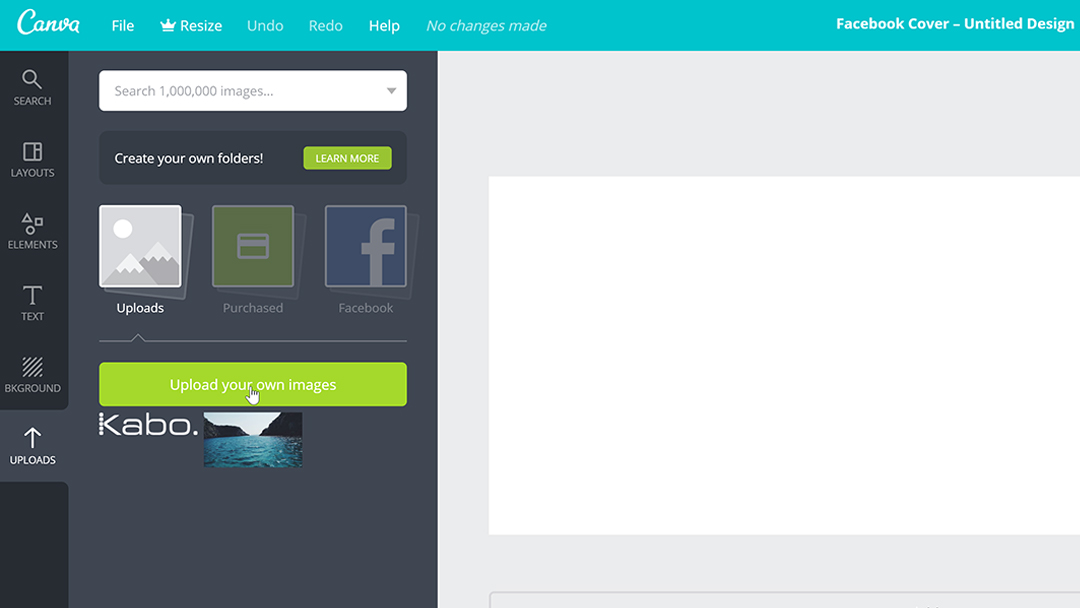 Step 3: Add your image, logo and text
Drag and resize your stock image to cover the image area.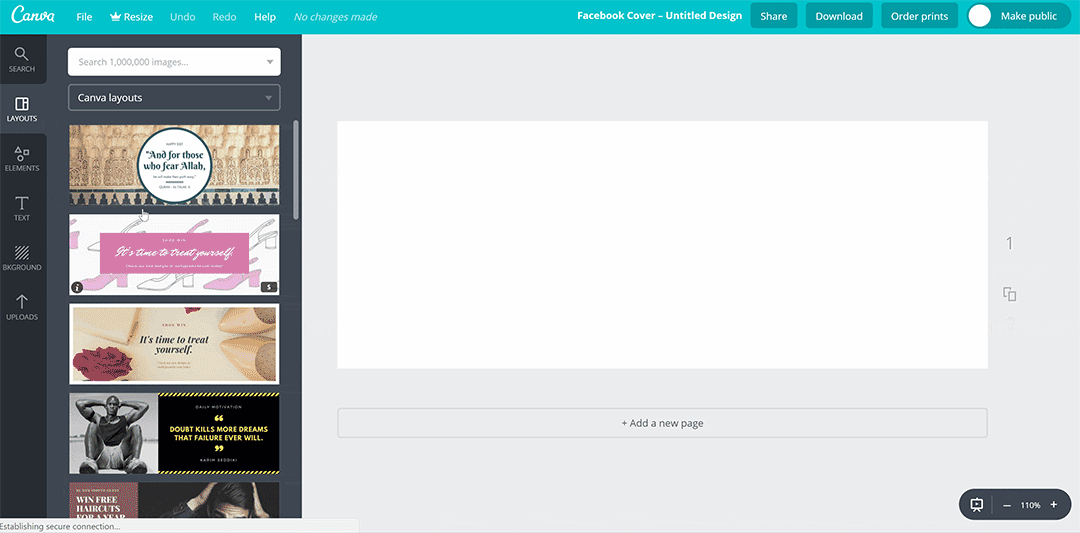 Add a shape from the elements tabs, choose a colour (you can specify your brand colour(s) using the hex value) and edit the transparency using the top right transparency menu.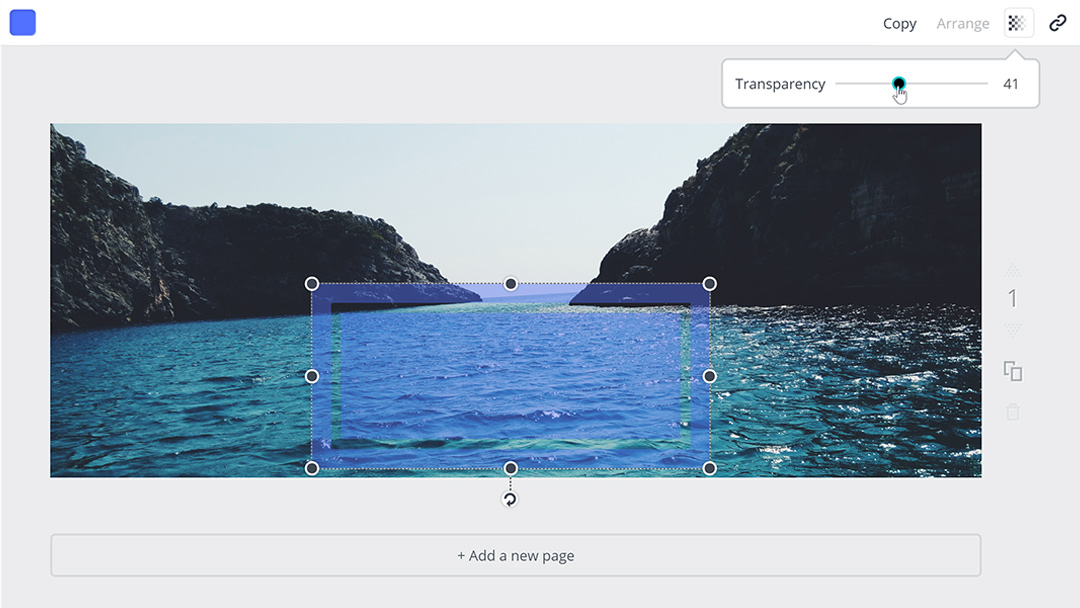 Drag in your logo from the uploads tab, then add text. Choose a font and colour and centre it all within the image.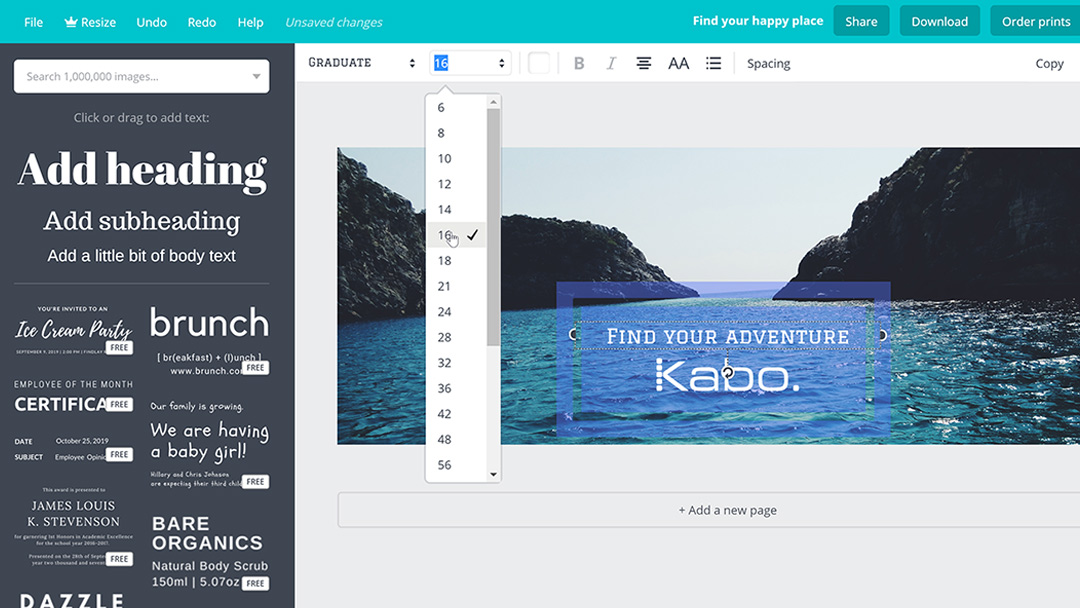 Step 4: Download from Canva and upload to Facebook
Image complete, you can now download it. You can choose the file format, it is worth testing. Images that are heavy on icons and text will look better as a PNG, but a PNG will often be a larger file size.
You may find the image quality degrades when you upload it to the social network as they compress the image due to the high file size. If that happens, try downloading from Canva as a JPEG file and see if the image quality improves when uploaded to the social network.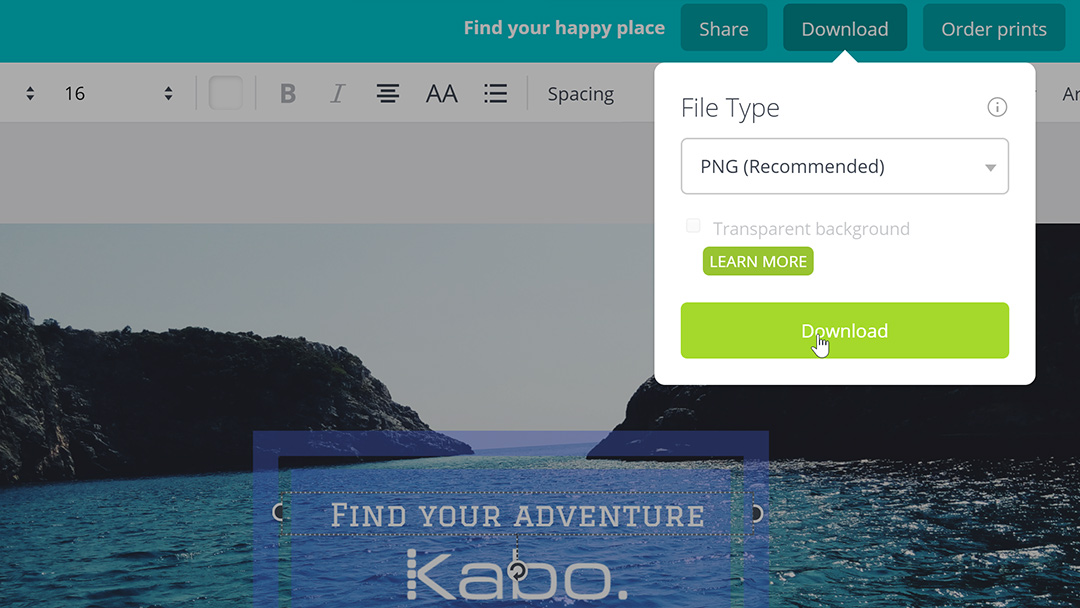 Log in to Facebook and navigate to your business page. You can click on your header image area to upload a new cover image. Choose to 'Upload Photo/Video'.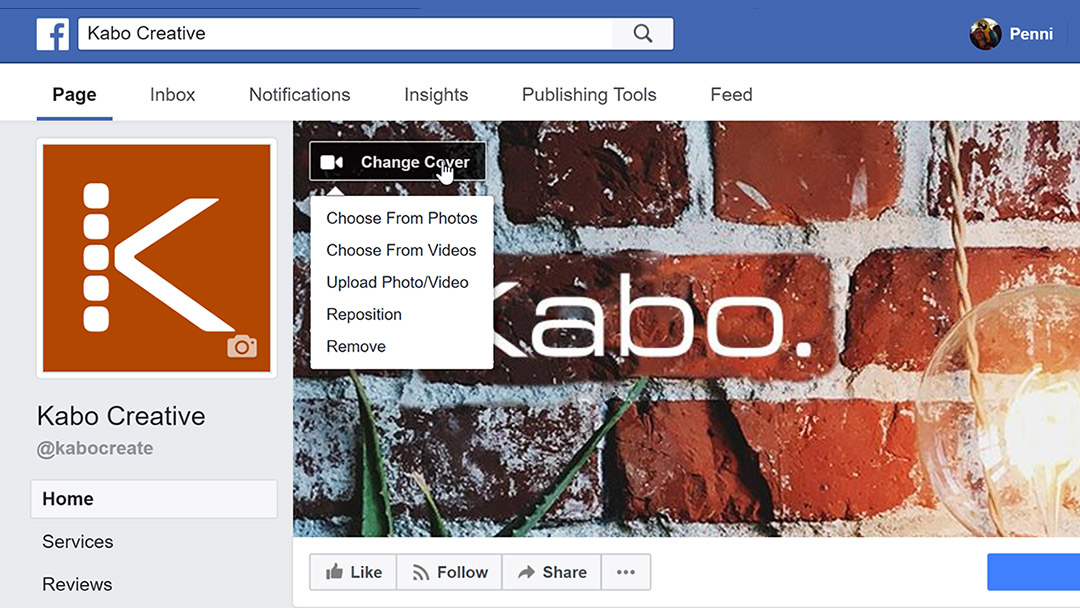 Choose your new cover image, and click save to complete the process. Branded social media cover photo completed in less than 30 minutes.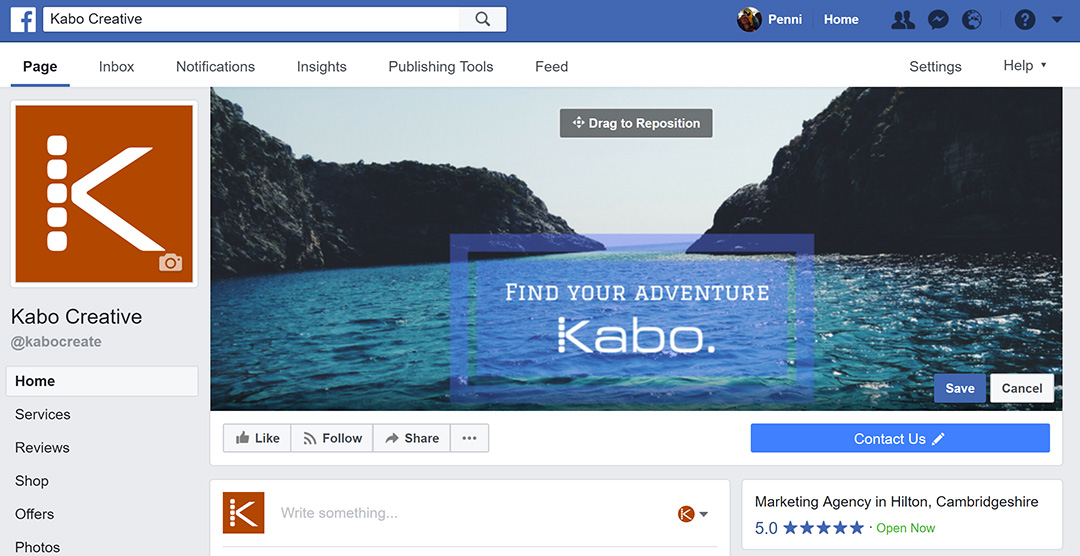 Step 5: Repeat for your other social networks
Now that you have seen how simple it is, you can create your cover images for the rest of your social media business profiles using Canva. Your uploaded photos will remain in Canva, ready for you to drag and drop in to the new sizes.
Enjoy your free social media design tool!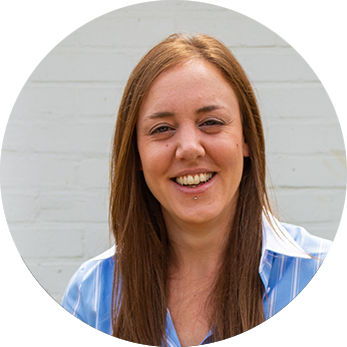 About the author
Jo Pickering
Jo Pickering is Kabo Creative's graphic designer. A qualified fine artist, Jo helps businesses to stand out with logos, branding and design work. She writes actionable guides on all things design, and is an active member of Cambridge's design community.