Business Website Design
Design | Development | Support
Websites for Business
Designed by a marketer
Each website designed by Kabo Creative is unique. We tailor our services to create the maximum impact for the available budget.
Kabo's lead developer is a CIM qualified marketer with a background in B2B. Our clients range across industries from recruitment and mortgage advice, to personal trainers and tech start ups.
Our website design process starts with understanding you, your market and your goals. We want to know what you are trying to achieve, then we'll use our expertise to advise on what you need.
Whether you simply need a site to reassure your referral clients, or you need a full lead generating machine, we'd love to help.
Design Process
On-brief website design
We know you are busy with your business, so we like to make the website process as simple as possible.
Your project will follow these steps:
BRIEF: Tell us what is important to you, such as target market, aims and functionality.
CONTENT: Either you submit your content to us or you've chosen our copywriting and design services and we get to work.
DESIGN: We'll get busy, and send over designs and progress as we work.
REVIEW: Review your new website and let us know if you'd like any changes made.
LIVE: Once you are happy we set your website live ready for your potential customers to flood in.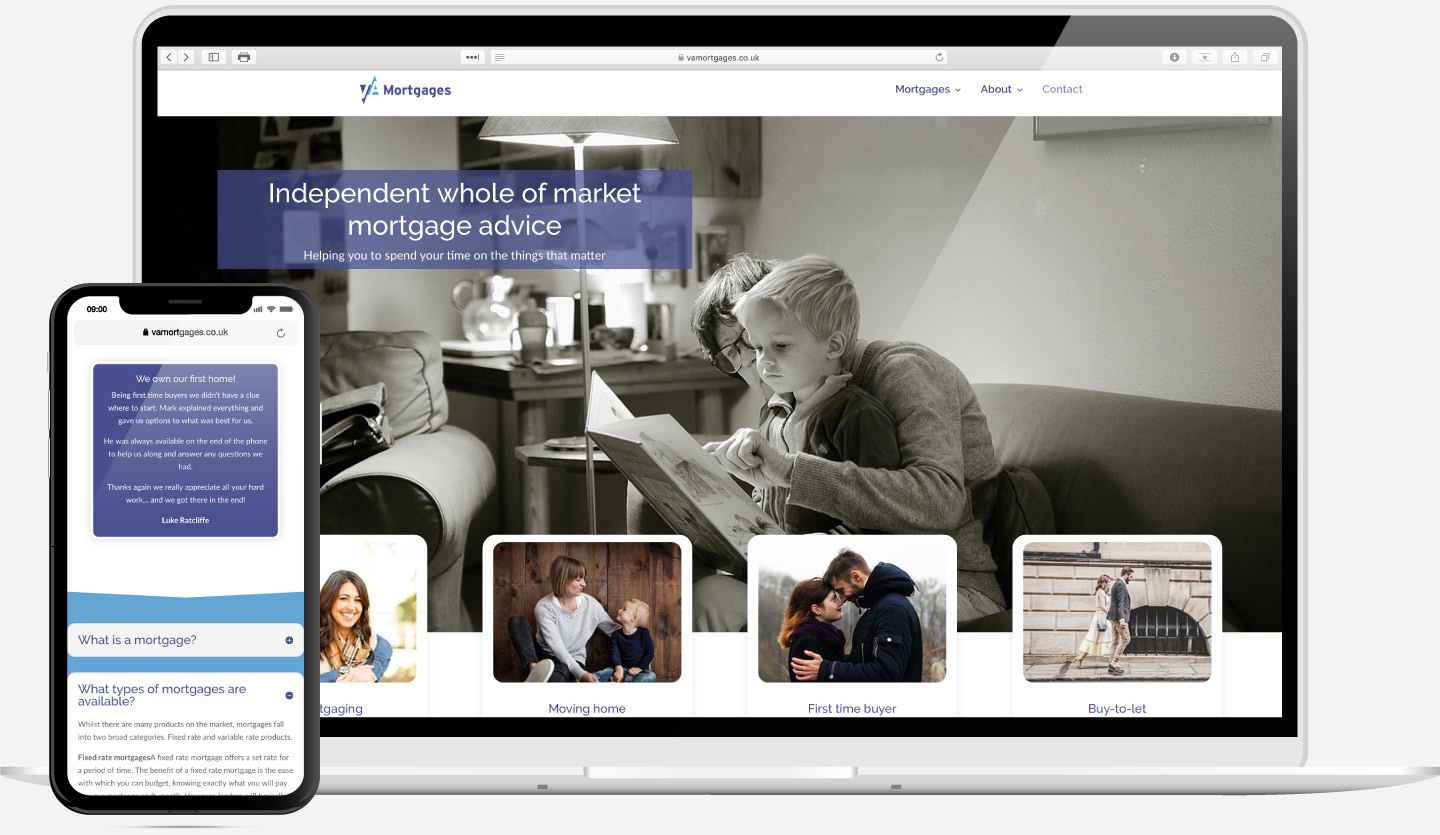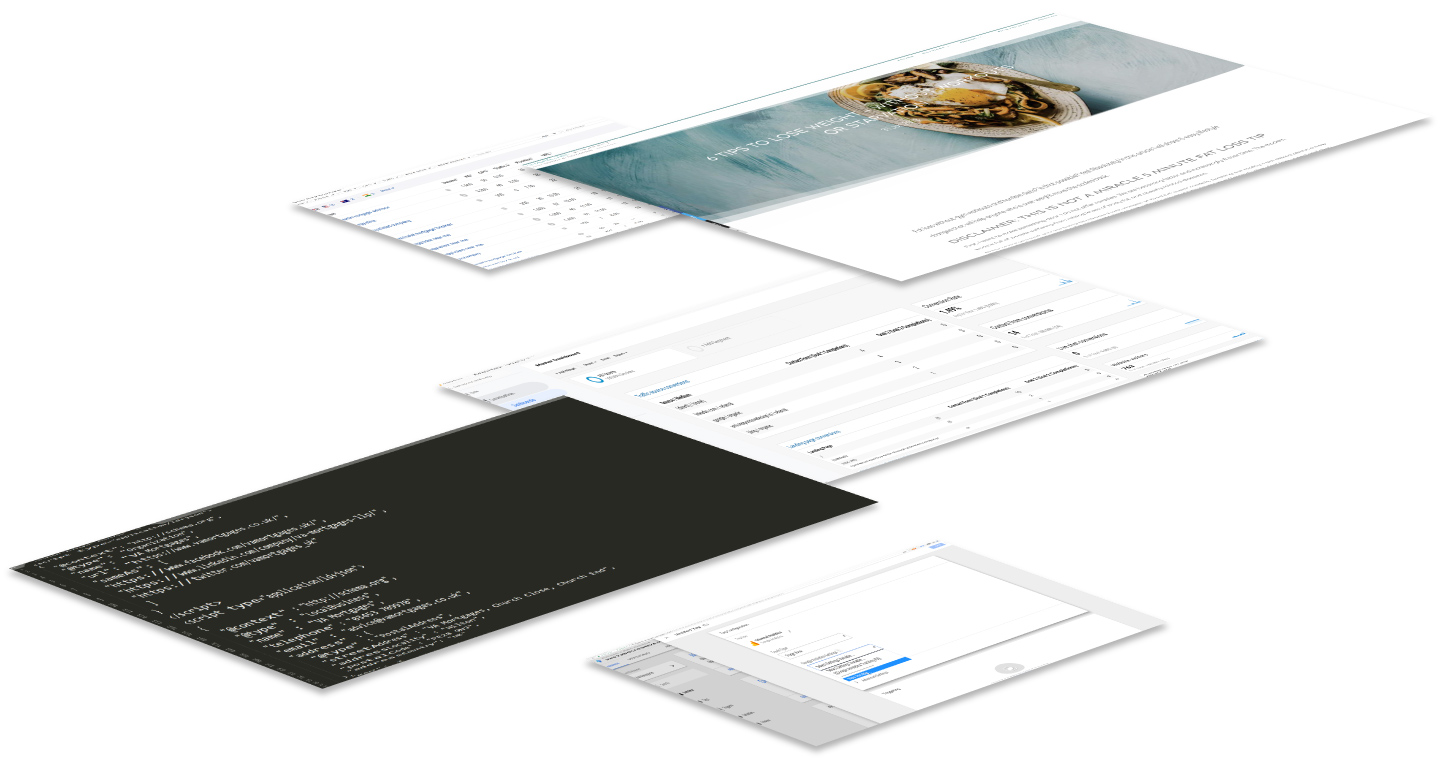 On Site SEO
Built with SEO in mind
All websites designed by Kabo include essential on-site search engine optimisation. We will create a sitemap and optimise your meta titles, descriptions and images.
We can go the extra mile too, talk to us about:
Google My Business, Analytics, Tag Manager and Search Console
Measuring website conversions – such as form submissions, live chats, or telephone calls from your website
Using schema to get those magical review stars in Google search results
Keyword optimisation
Content creation
We don't offer standardised packages, as each project is unique.
However, we do realise that a website can cost anything between £100 and £100,000, and you'd probably like to know which end of the scale we work within.
Websites designed by Kabo Creative typically range from £2,500 to £12,500 depending on the complexity.
We offer two payment options for our customers.
50% deposit & 50% on completion
A nominal hosting and maintenance fee will then continue for as long as you choose to host your website with us.
Low initial fee plus monthly payments
If you prefer to spread the cost, you can pay an initial percentage of the total project cost and the remainder by monthly direct debit over 1 – 3 years.
"Kabo Creative have done a wonderful job putting together my website as well as offering expertise in other areas.
They are professional, accommodating and very efficient. The whole experience has been terrific and I would have no hesitation recommending them."
At Kabo we manage hosting & maintenance for our clients. WordPress is a brilliant CMS (content management system) with endless plugins and opportunities to extend your website.
However, as open source software, the endless opportunities can also be risks. Download the wrong plugin or fail to secure your site properly and you could have a multitude of problems.
All websites designed by Kabo Creative are hosted and maintained by our team. We keep plugins updated, run essential security scans and keep up best practices to ensure your site runs like a well oiled machine.
Built your own WordPress website? Or had one designed, but you host it yourself? If you've got an issue, we can help solve it. Whether it's building a standardised template, help with SEO or adding custom functionality; we've got you covered.
We can also add review schema to help you gain those five star symbols in Google Search results, or help you configure Google Analytics to measure website conversions.
Take a look at our case study with the lovely team at The Whole World or Nothing, who built their own WordPress website using the Divi theme, but needed help adding the finishing touches.
Have a project?
Let's work together