We founded Kabo Creative in 2017. A website and design studio of two, owned and run by Jo and Penni Pickering.
Yep, we're a married couple that work together. Kabo is literally our life, because we love what we do!
And because there are just two of us, we don't have to worry about middlemen or organisational bloat. It's just us, the clients, and the work. Just the way we like it!
Meet Penni, Web Developer
I started off my career as a marketer, working my way up to a management position before realising I preferred spending my time with the developers. So I retrained!
Now I spend my time building brilliant Wordpress websites. But my time in marketing was totally worth it; it means I better understand what our clients need and I can build websites that achieve their goals!
"Penni is a pleasure to work with, she built our website and from the initial engagement was professional, efficient and highly responsive, delivering a fantastic result on time and on budget. Penni is technical but has a fantastic ability to make it really clear what is being delivered."
Darren Szukalski
Sales Director, 1823 Group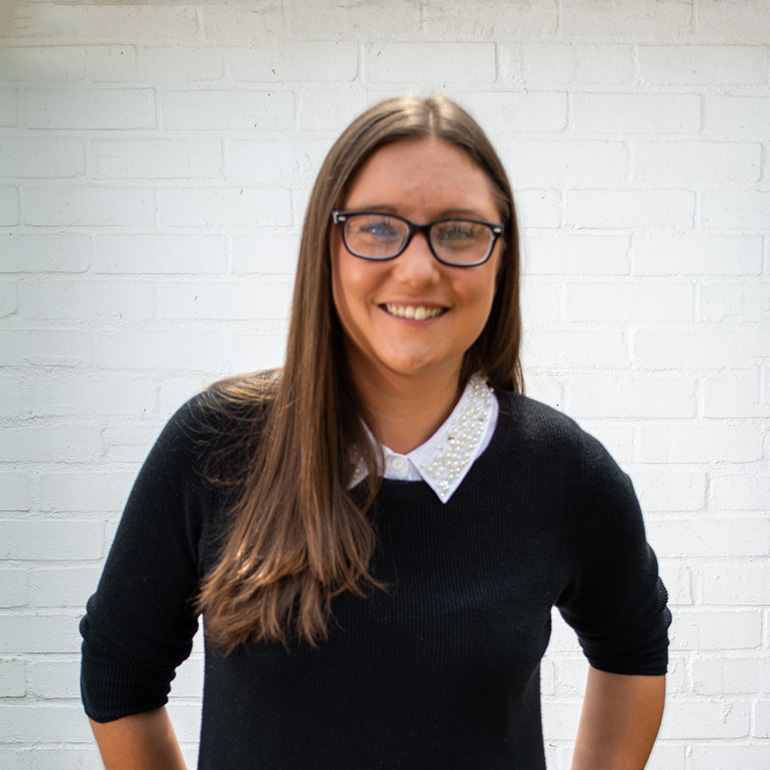 Meet Jo, Graphic Designer
I loved art from a young age, and even studied fine art at university (she got a First Class BA! – Penni). I've exhibited digital installations at The Old Truman Gallery in London and venues across Northamptonshire, and founding Kabo with Penni helped me turn my passion for art into my day job.
Now I get to create digital designs and brands for our amazing clients. Seeing the initial concept go from first sketches to a final product that helps the client do great things is really satisfying.
"I have worked with Jo on several occasions now and I can only rate her 5 stars. She is brilliant, very friendly, professional, flexible with requests and the work she produces is always brilliant. Thanks Jo"
Lauren Watchorn
Digital Marketing Officer, Cambridgeshire Constabulary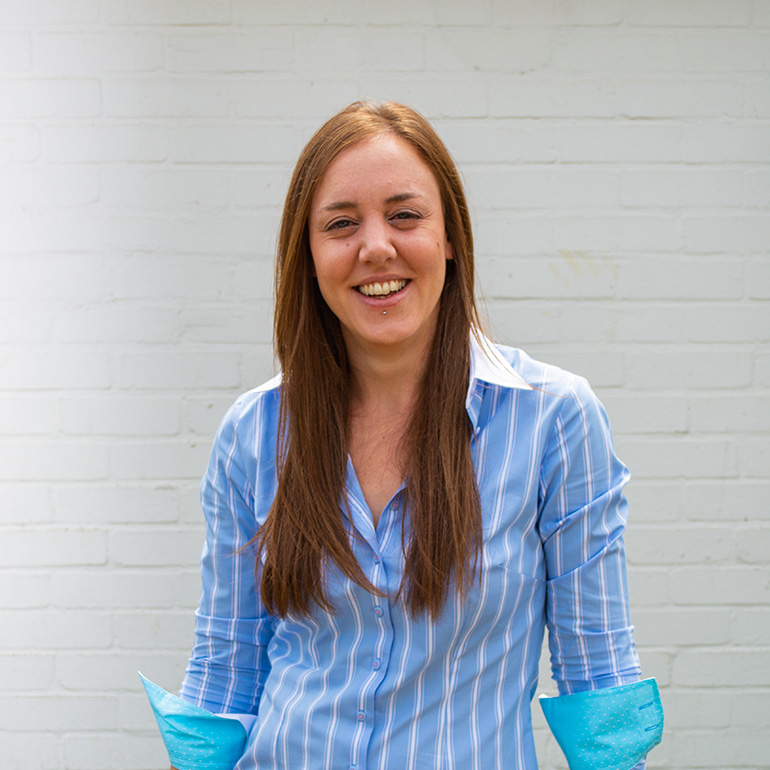 We've got a really clear idea of who we work with…until we meet someone lovely that doesn't fall into that camp!
We tend to work with businesses that either:
Have marketing teams of 1 – 5 people;
Are established owner-operated, or;
Are startups with a clear plan and a little funding in the bank.
B2B or B2C, we love working with both. And if you don't fall into any of those categories, don't worry too much. We care more about working with lovely people who want to do interesting things!
"Kabo Creative are everything that you want from a website and design agency. The dynamic duo are wonderful to work with.
They are knowledgable, professional and our trusted partner. They assisted us with our rebranding and the process from start to finish was seamless."
Karl Chatterjee
Co-Founder, WNTD
Why choose Kabo Creative?
There's lots of reasons to work with us. We're fun. We're good at what we do. We genuinely care about our clients' success. But the reason to choose Kabo Creative boils down to this: we're two women, no middlemen.
It means you deal directly with the person doing your work, which saves time and makes things easy for you.
It means we don't have account managers to pay, so we can keep costs down.
It means we've been able to build a sweet spot working together. We can do things quicker because it's just us. And it's made us better at our jobs, because we can share insights and ideas directly.
And it means there's no-one stopping us from being honest, open, and transparent. We can keep you informed at every stage. And we're free to take the time to listen. Really listen. Then repeat it back, so we're all on the same page. Then suggest a solution. And do what we say we'll do.
So we think that's a pretty good reason, all in all.
"Penni and Jo are wonders. Kind, attentive, smart – and just great people who do good work."
Joe Glover
Co-Founder, The Marketing Meetup
It's important to us that our business makes a difference. It's why we care so much about the quality of our work. But we also want our success to have a wider impact on the world and leave it better than we found it.
"Thinking of working with Penni and Jo? Don't wait, they're the dream team! These two have a fantastic work ethic that's sure to get you amazing results."
Sarah Short
Company Secretary, face2faceHR
We like to support organisations that make the world a better place.
We donate 1% of our total sales to One Percent for the Planet.
We send thank you gifts from businesses that give back. Our current favourite is The Ethical Gift Box.
Our donations can't rival what big corporations could manage. But, by working with us, you are helping us to do a little good. For that, we thank you.
We're a women-owned and run business. We're also a gay married couple. And Penni is a female developer. So it's fair to say we tick a few of the diversity boxes.
We're lucky to be better off than past generations. But there have still been times when we felt excluded, unwelcome, judged and even unsafe due to our sexuality.
Inclusivity is so incredibly important to stop future generations suffering. Equal opportunities matter. Those beliefs will always be central to Kabo Creative.
It's safe to say we have a soft spot for ethical and eco-conscious businesses.
Our home is filled with bamboo toilet paper, refillable washing liquid, shampoo bars, and we're weekly customers at our local refill store (if you are local check out Higham Refill).
Show us a business that does good with their profits, and we'll always choose to buy from them over their competitors. And if you're one of those businesses and you want to work with us, please forgive us if we get a little overexcited.
We'll calm down eventually. Promise.
Enough about us. How are you?
Now you know a little more about us. We'd love to know a little about you!
Get in touch
and tell us what you need and we'll tell you how we can help.
Or find out more about what we do.