Eye-catching designs that work towards your marketing goals.
Great design speaks to your customers
It tells them who you are. It tells them who they want to be. It tells them what to do next.
That's the sort of design that Jo, our graphic designer, creates for our clients.
Get in touch with Jo if you need:
Support for your in-house design team
Someone to own a project
To outsource your design work completely
She'll make you look great with no hassle.
"Jo is great! Unlike other designers I have spoken to she really takes the time to get to know the client and their business.
The logo she created for me is AMAZING but more importantly it was designed with my business needs in mind. I can whole heartily recommend Kabo."
Charlie Hart
Charlie Hart Fitness
Print marketing is far from dead, and Jo loves creating designs that make an impact in the real world. She'll even work directly with your printing company to get the final article delivered straight to your door.
Brochures
Business cards
Posters
Leaflets
Roller banners
Promotional materials
Presentation folders & other stationery
Print may not be dead, but digital comes first these days. From PDFs and Canva templates to social media and email signatures, your brand needs to look great online.
Jo loves working on digital designs, so she's got you covered. And, since we're a developer and designer team, we can even offer things like animations too.
Reports & PDFs
Social media graphics & templates
Icons & illustrations
Animated logos
Email signatures
Remember the last brand you encountered that didn't have a strong identity?
You probably can't. Because those brands are easily forgotten. And that's not what your business deserves.
Jo's worked with countless businesses to help them establish a clear brand identity with memorable design assets such as logos, typography, and colours. She'll even create guidelines you can follow to maintain a consistent brand and make sure your business sticks in your customers' minds.
"I have worked with Jo on several occasions now and I can only rate her 5 stars.
She is brilliant, very friendly, professional, flexible with requests and the work she produces is always brilliant. Thanks Jo"
Lauren Watchorn
Digital Marketing Officer, Cambridgeshire Constabulary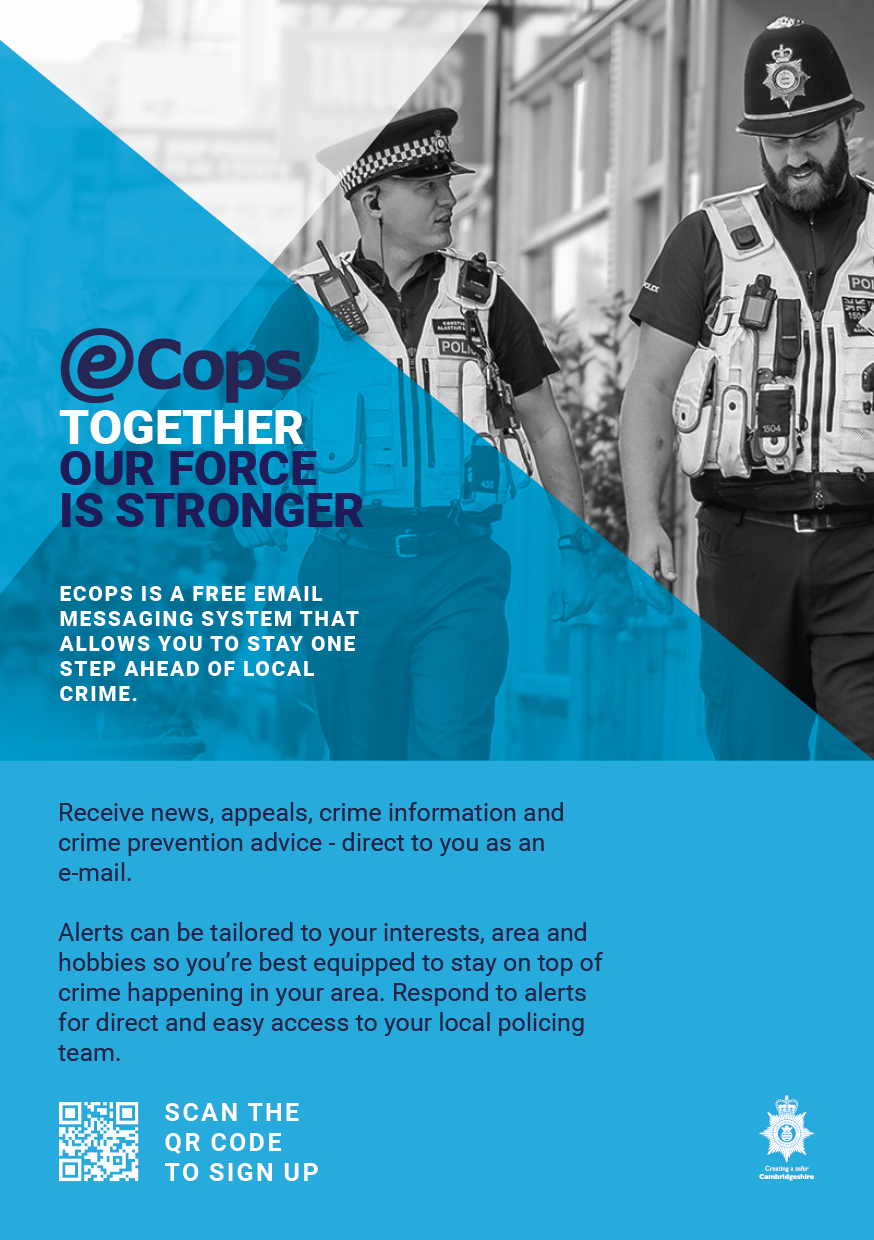 Our clients ask questions. We love to answer them.
From "how long will my designs take?" to "what's a vector?", we're always happy to answer any question you might have (none of them are daft!)
Here are some of the ones we answer most often. But if you have a question that's not listed here, don't hesitate to contact us. We're always happy to help!
Can you work with our existing designs?
Of course. Whether your designs are finished layouts or scribbles on a napkin, we'll take them and make them better. Just don't wipe your mouth on them.
What applications do you work with?
We use the Adobe suite, including Photoshop, InDesign, Illustrator, XD, and so on.
Don't worry if that means nothing to you: rest assured we're using market-leading tools that are used by a huge portion of the design industry. That means the files we deliver will be easy for other companies (like printers) to access and use.
And if you have a preferred design tool made by a different company, we can still help. For example, we often support clients who use Canva to build their templates.
Will you work with me?
We love working across different industries, and have a wide ranging portfolio from financial services to visitor attractions and lots in-between.
We tend to work with businesses that either:
Have marketing teams of 1 – 5 people;
Are established owner-operated, or;
Are startups with a clear plan and a little funding in the bank.
We use Canva, will you work with us?
Yes. Although Canva isn't our core design tool, we realise that many companies use it to create templates and other assets. We'll work with you to create and save such templates within your account so anyone in your organisation can use them.
What does graphic design include?
We work in all digital mediums, as well as providing print design for marketing materials of all kinds. Let us know what you're planning and we'd be happy to help.
Can you manage the printing of my project?
Yes, we'll happily work directly with your printer, so you can get your printed designs delivered right to your door. Don't have a printer? Don't worry, we know some and they're lovely.
We can't wait to hear from you
Whether you have some questions or you can't wait to get started, get in touch so we can have a chat about what you need from your new designs and how we can make that happen for you.