We'll build you a beautiful WordPress website that's easy to use and attracts new customers.
A website that doesn't work is a headache. And, if paracetamol was a person, it would be Penni.

She'd be that fast-acting stuff, too. You'll deal directly with her and there's no need to translate your needs into dev speak; with her background in marketing, she speaks your language!
She'll listen to precisely what you need and then she'll build the site you need. Rock-solid, so it won't keep crashing. Easy to use, so no headaches for you. Easy for prospects to use, so they become customers.
"Penni is a pleasure to work with, she built our website and from the initial engagement was professional, efficient and highly responsive, delivering a fantastic result on time and on budget. Penni is technical but has a fantastic ability to make it really clear what is being delivered."
Darren Szukalski
Sales Director, 1823 Group
How do I get a website that works?
"Right from the start Kabo were fantastic – they asked all the right questions about our customer and what the website needed to do, and they kept a focus on that throughout the project, helping us refine our ideas into a well laid out, conversion friendly website."
Jodie Humphries
Marketing Consultant, Carters Steam Fair
Let's talk
There's nothing we like better than a chat with a new customer. We'll jump on a 30-60 minute call to learn more about what you do and what you need.
We listen
We build great websites because we take the time to learn about your business, how the website will contribute to that, why you want a new website and what you want it to do.
So we'll ask you to submit a short (brief!) brief, and we'll ask some thoughtful scoping questions to make sure we fully understand the project. We'll use all this information to build a website that exceeds your expectations!
Proposal
Once we've got all the information we need (and checked it with you), we'll deliver a proposal that covers exactly what we'll do for you and how much it will cost.
Design
We'll start designing your website and any unique assets. Then we'll ask you to take a look and offer your feedback so we all know it's just right before we begin development.
Development
Once the design has been agreed, we'll build your website in WordPress. This part can be a bit quiet; there's not much to share while Penni's hammering away at the code!
Launch day
The best part! We'll launch your new website and provide you with some training so you can update the website content without us. Not that we're going anywhere because…
We stick around
We'll continue to handle hosting and regular maintenance. Enjoy the peace of mind of knowing we're working to keep your site running smoothly.
Nightmare scenario: your website stops working and the developer won't answer the phone. You're stuck with a broken site.
That's just not our style. In fact, we love building long-term relationships with our customers. For some of them, we're extensions of their team, doing regular work with them. For others, we work on projects as and when they occur. For all of them, we're a phone call away if you need help and support.
We won't abandon you. Promise.
"Penni and Jo are wonders. Kind, attentive, smart – and just great people who do good work.
Penni has made a complex website easy to use for us. That's no small thing: her work has saved us many hours every week.
I usually come to Penni with problems, and she leaves me with solutions. No fuss, just brilliance 🙂 They're some of my favourite people to work with, and I would happily recommend them time and again."
Joe Glover
Co-Founder, The Marketing Meetup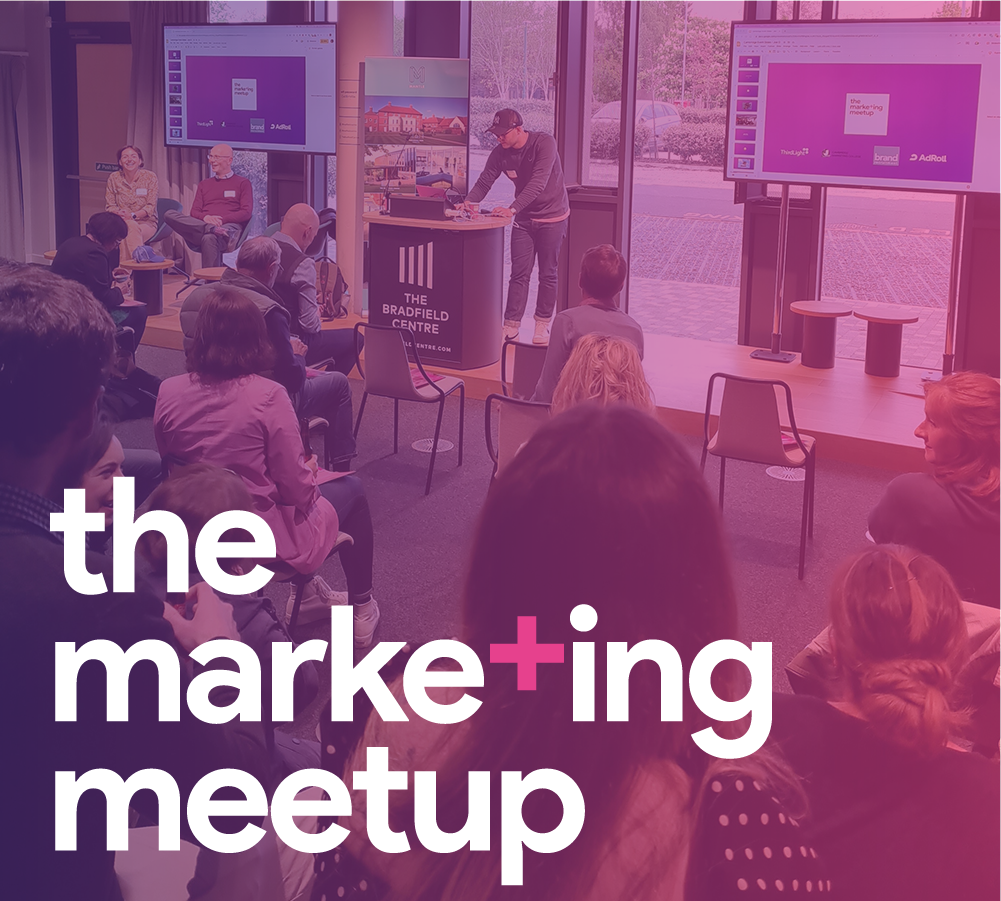 Our clients ask questions. We love to answer them.
From "how long will my website take?" to "what is DNS?", we're here to answer any question you might have. Here are some of the ones we answer most often. But if you have a question that's not listed here, don't hesitate to contact us. We're always happy to help!
How long will my website take?
This can vary based on the size and complexity of the project. We tend to say a project will take 12 weeks. Simpler jobs might take less time. Complex jobs might take more. The sort of things that can impact on project length include:
The scope of work to be done
How quickly our client can provide feedback
The number of revisions
The easiest way to find out how long your website will take is to ask us! Get in touch and we can give you a personalised estimate.
How much will my website cost?
We build websites from £5,000 (exc. VAT). Lots of our projects fall very close to that price point.
Of course, websites that are complex, require more customisation, or are particularly large tend to cost more.
For ongoing support, we work with our clients on an hourly rate basis. Our hourly rate is £70/hr (exc. VAT).
Who do you work with?
We love working across different industries, and have a wide ranging portfolio from financial services to visitor attractions and lots in-between.
We tend to work with businesses that either:
Have marketing teams of 1 – 5 people;
Are established owner-operated, or;
Are startups with a clear plan and a little funding in the bank.
Do you host websites?
Absolutely. In fact, we (almost) insist upon it. Working with subpar hosting providers means your website is on shaky ground; it's much harder to keep everything working properly.
So we host our clients' websites with Kinsta, a market-leading WordPress hosting company hosted on Google's Cloud network. They're top tier technical wizards who are very good at what they do, using only the best technology to keep your website up and running at its best.
We offer our clients a hosting and maintenance package at £75/month (exc. VAT) which includes a full goody bag of benefits:
Hosting with Kinsta
Monthly website plugin, theme and WordPress updates
Premium plugins and tools: Akismet, Postmark SMTP, Perfmatters, Gravity Forms Elite, Divi Theme
Hack fix guarantee
Staging sites: your very own sandbox to safely break things in!
Daily backups
Can you support my existing website(s)?
Maybe. We have lovely customers we've done this for and it's worked out brilliantly for us all. We've chatted to others and we just weren't the best fit for what they needed.
If the site(s) in question are using WordPress we'd be happy to have a chat.
What about SEO?
We build websites with SEO in mind, and will ensure that at launch everything is in a good starting position. For example:
Your website will have a sitemap which will be submitted to Google Search Console.
There will be the tools available for you to add meta descriptions and titles for each page and post.
Thought will be put into which archive pages should and should not be indexed.
Your site will have a logical website structure with relevant URLs.
Images will be given names and alt text that are relevant, accessible, and search engine-friendly.
Your website will be built with performance in mind.
And while we don't offer ongoing SEO services ourselves, we do know some brilliant SEOs we're happy to recommend.
Will you create content for my website?
Excellent copy is a joy to work with, so we'll stick to what we know: web development and design! We'll let your in-house team create your content, or recommend some excellent copywriters you can bring into the project.
Will I need you to change or add content to my website?
We'll make sure you can make changes to your website yourself once it's gone live. Some of our clients prefer that we make those changes for them, and we're happy to do so. Whichever option works best for you!
We can't wait to hear from you
Whether you have some questions or you can't wait to get started, get in touch so we can have a chat about what you need from your new website and how we can make that happen for you.