Website Design | Branding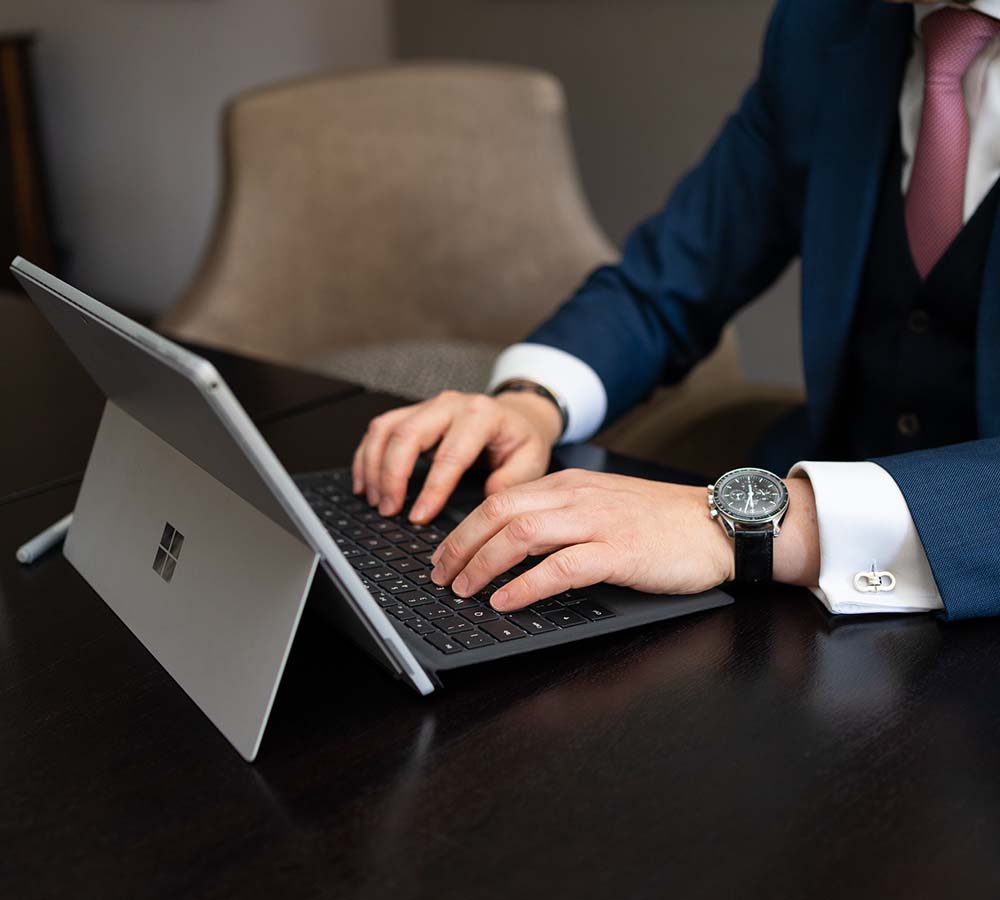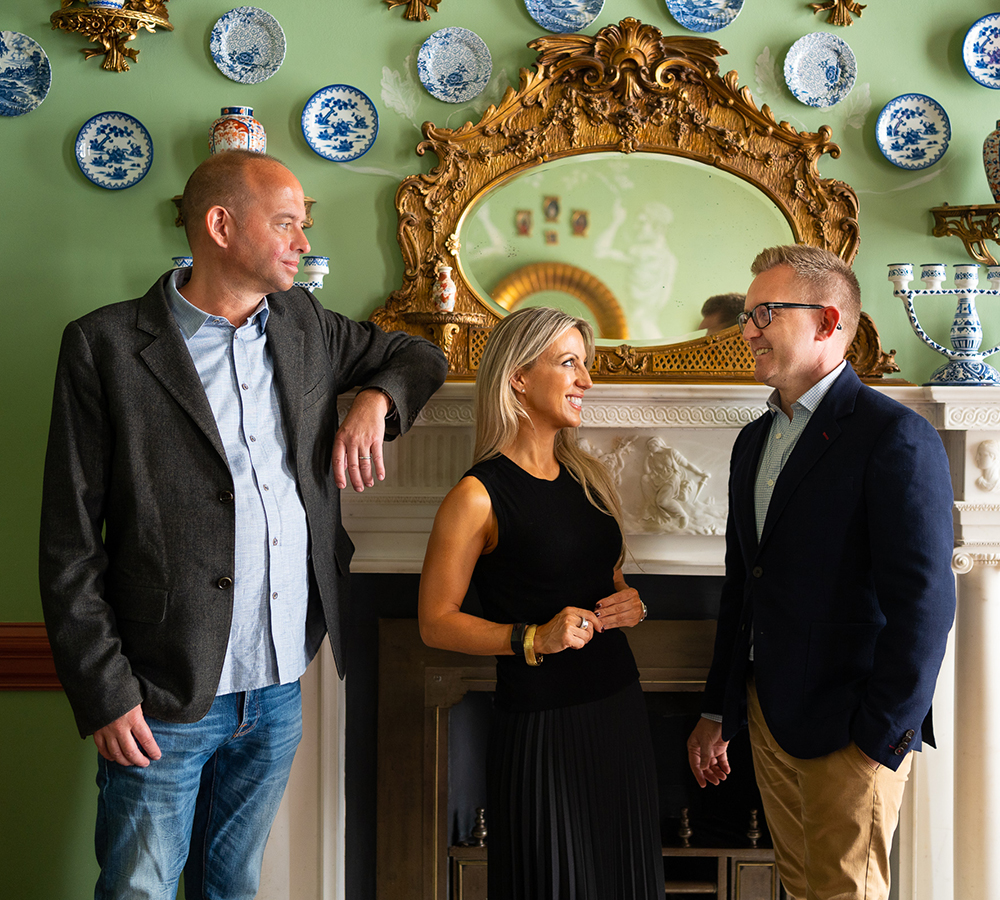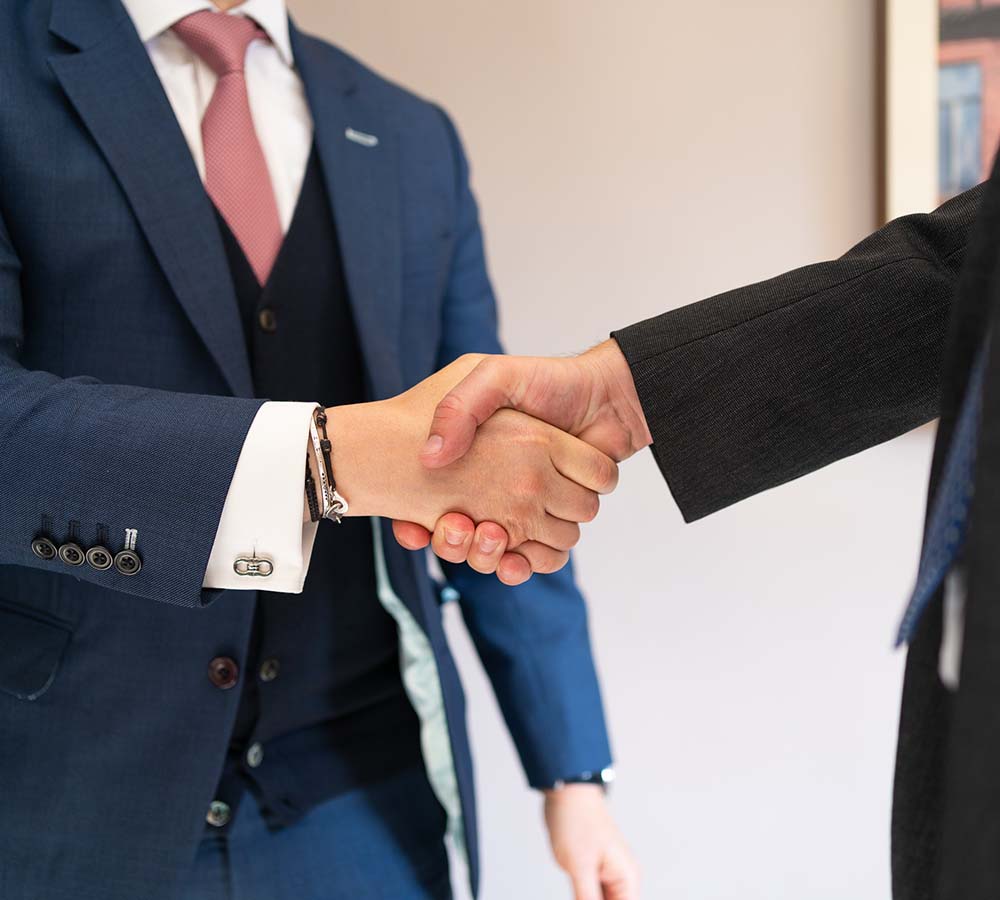 Ben, Reframe Capital's founder, had taken the decision to start up a boutique investment solutions firm. He had the experience, funds and initial clients. He needed a brand and website to support the new venture.
Reframe Capital is not your typical consultant, advisory or placement agency business.
They are a new breed of go-to-market specialist, combining strategic advice, product structuring, marketing and capital raising services as an integrated proposition for private markets managers and investors.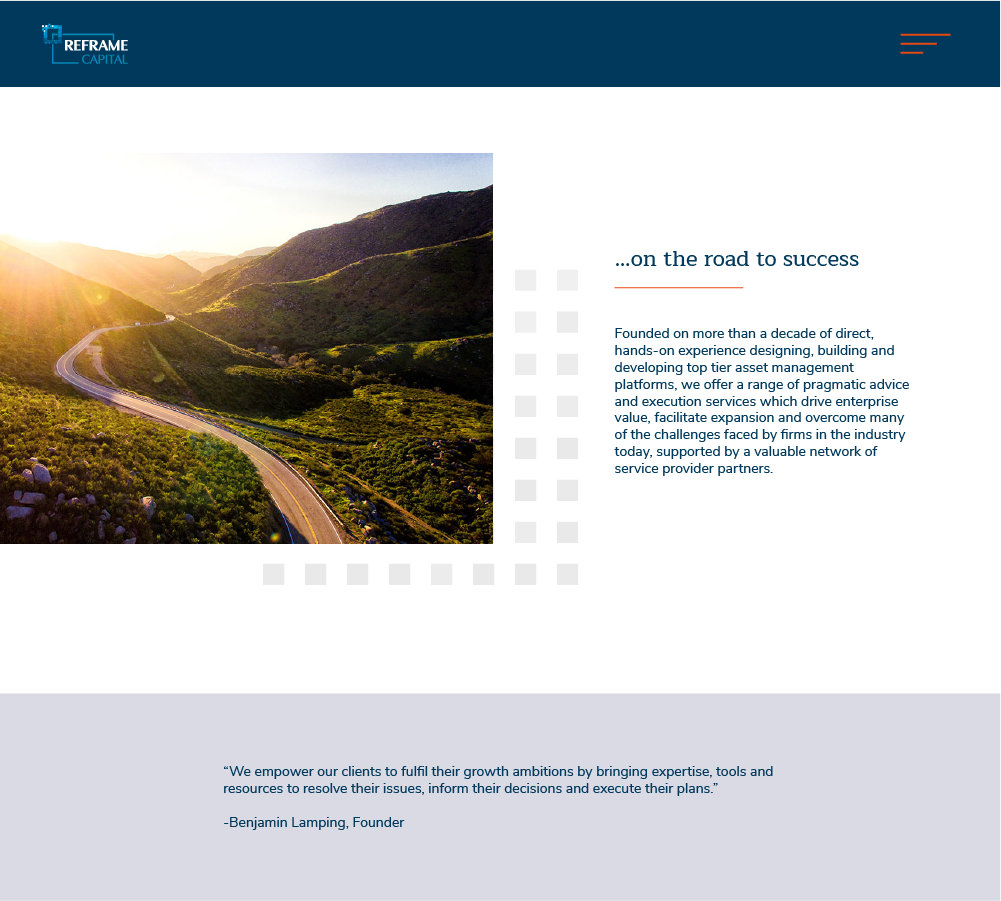 "What an absolute pleasure it's been working with Penni and Jo at Kabo Creative. They've been consummate professionals, guiding us through both branding and website design initiatives, expertly and patiently supporting me as a new business founder every step of the way.
And the results? Quite simply phenomenal. Through their work and talents, our brand, our business, has been brought to life, and we've received many compliments from others in the industry on our sharp, distinctive business image.
And this is just the start of our relationship and the exciting journey. We're immensely grateful to you ladies."
Benjamin Lamping
CEO & Founder, Reframe Capital
We love teaming up on branding and website projects as we get to flex our creative muscles and build something from the ground up.
After working through careful scoping we created a brand to suit a punchy boutique in an industry of giants.
Next up we designed and built a site that supported the expertise of the people behind the brand. Custom animations and beautiful photography feature across the site.
As an experienced team starting up in an industry dominated by large and less agile firms, the website brief included a challenge to ensure the site didn't look like template content. It needed to stand up against the giants, but show off the agility and flexibility of their status as a boutique firm.
Animations were used to help mark this position, with custom iconography animated based on scroll to keep the visitor engaged.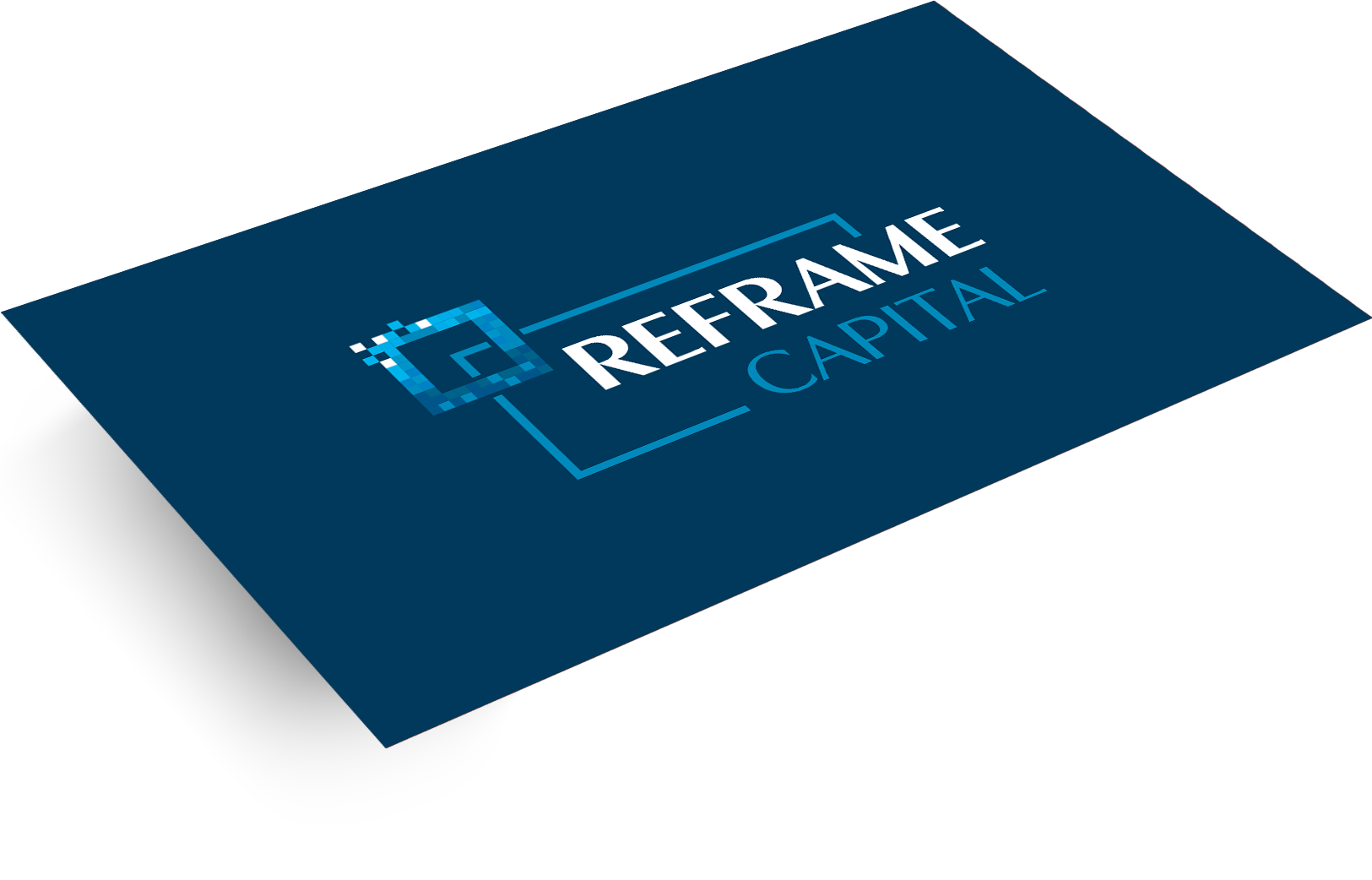 The project included the design of brand assets, used across all touch points to give a unified finish across business stationery, website and online assets, reports, documents and social media.
At launch Reframe Capital had a wealth of high quality articles on LinkedIn, which were already helping to secure new business.
Ideal blog content, we showcased it in the Market Perspectives section of the website, with backend functionality created so future content can be easily dropped in and repurposed.